Biz Rule Analyzer for Ellie Mae Encompass
Biz Rule Analyzer will allow you to quickly search all business rules, form code and all customizations inside Encompass. Find all rules, field triggers, advanced code and form code that display a specific message, or access/set a specific field.
The best benefit - it will allow newly hired admins to be productive immediately, thus savings thousands of dollars on training.
It will also allow to save hundreds of thousands of dollars for larger teams by allowing them to collaborate on projects and immediately see each other progress, and potential inconsistencies between business rules, forms and other code.
SuperCharge Your Knowledge of Your Encompass Customizations
Quick Demo Video:
Quick Guide: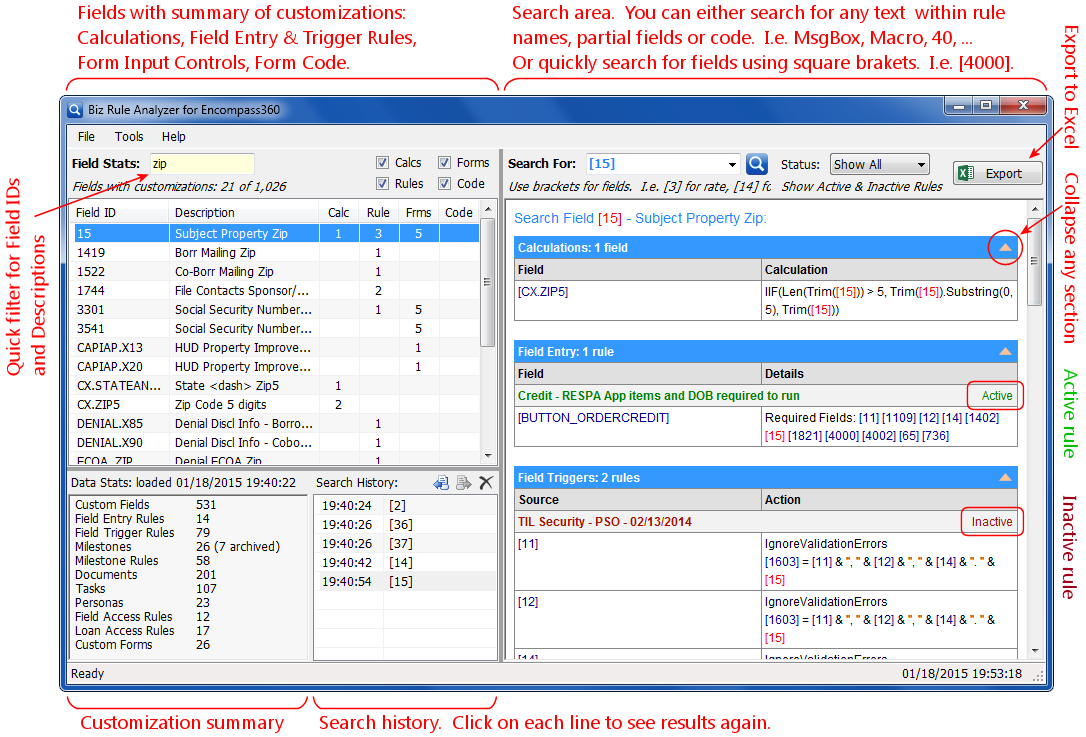 Example of Search Results for field [4000] shows Input Form code: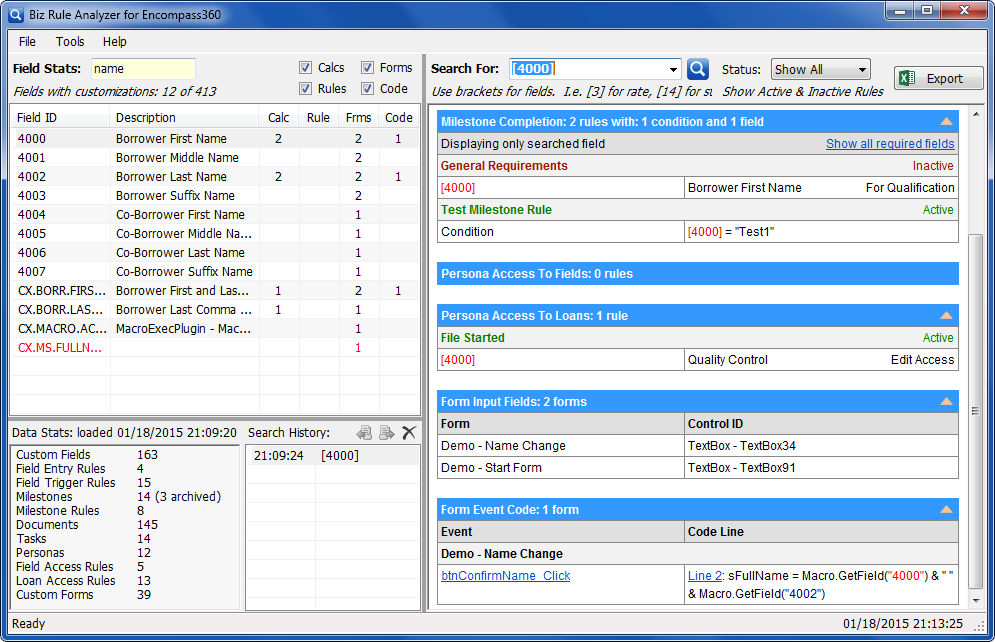 Example Excel Export for Search Results (Excel 2010):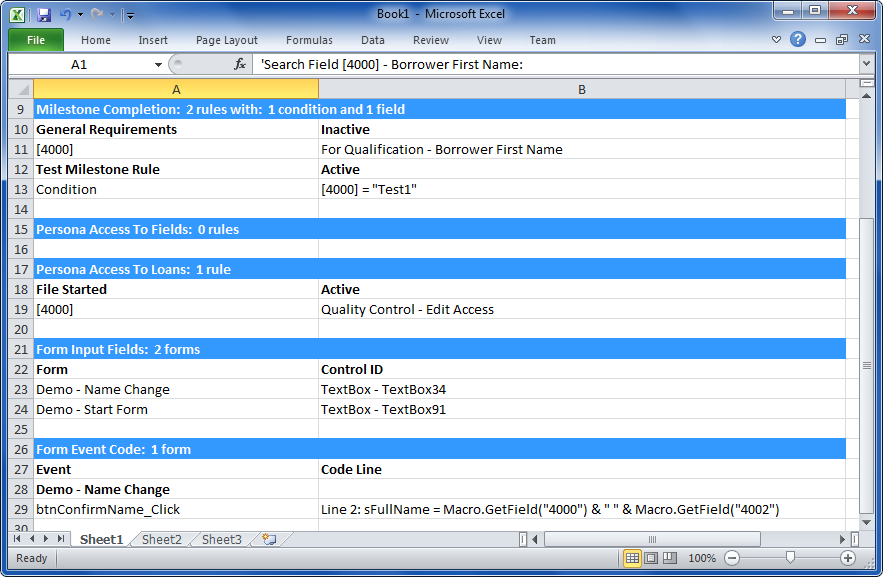 Example Excel Export for all customizations (Excel 2013):
Example Custom Field Calculations Report: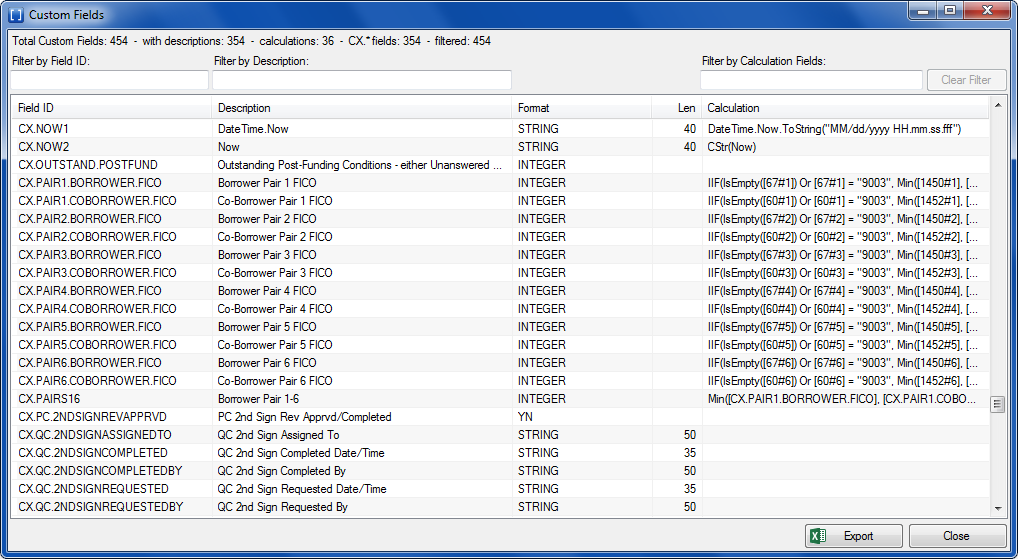 Example Custom Field Report Export to Excel: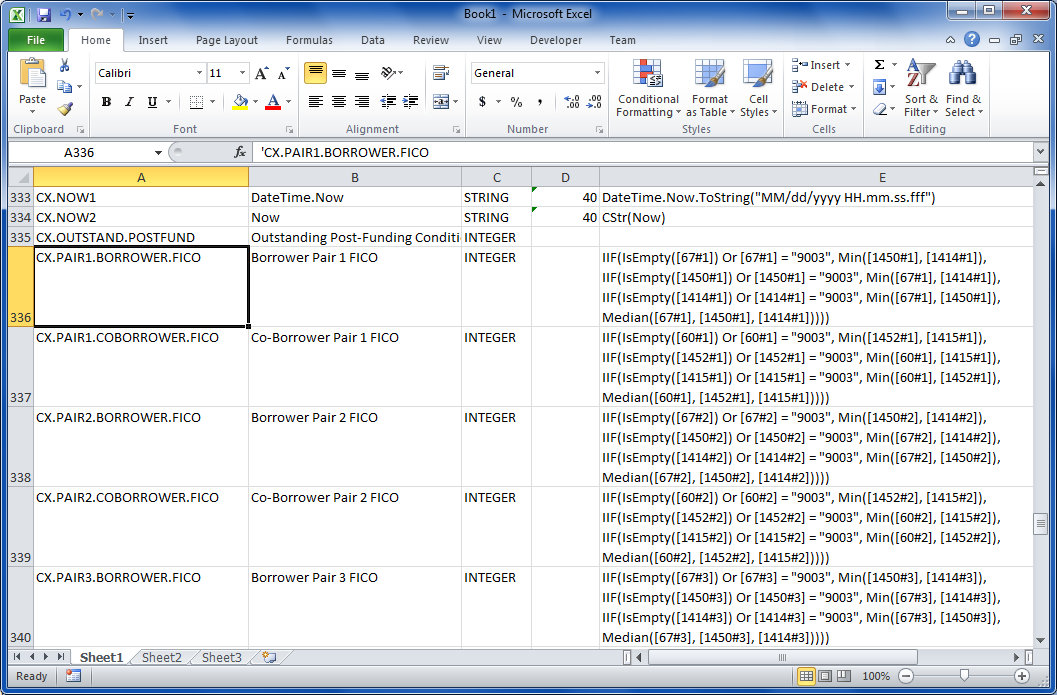 Please Contact Us to get Biz Rule Analyzer for your Encompass.